Our Contributors
Land Contributors
The McCrary Family of Watonga.
They donated the land on which the Cheddar Ranch Observatory sits.
Monetary Contributors
These Contributors are divided up into 3 sections depending upon the amount donated or pledged (in alphabetical order).
Red Giants
Those donating $500 or over
Anonymous
Chappell, Gary
Del's Printed Sportwear
Hannah, John
Hipp, Debbie
Lessmann, Dan
Lessmann, Larry
Love, David
McCollum, Ron
Rensvold, Roger
Roads, Robin
Romanishin, Bill
Thibodeau, Jeff
Jupiter class
Those donating between $100-$499
Bruggerman, Christian
Chappell, Jeff
Ferguson, Brad
Gossin, Pamela
Hay, Larry
Hordinsky, Martha
Huntz, Dave & Ida
Kilgour, Glen
Lindley, Pat
Madden, Mike
McShan, Michael & Carolyn
Miller, Theresa L.
Morrow, Charlene
Pryor, Ken & Barbara
Stratton, Mark
Taylor, Gerald
Taylor, Jerry & Marilyn
Wathen, Brian
Wheeler, Russ
Wilkinson, Keith
Mercury class
Those donating up to $99
Arthurton, Steve
Downing, Arch & Scott
Haglund, Mike
McMurray, Cliff & Claire
Murrell, William
Selensky, Fred
Singer, William
Thompson, Richard & Dorthy
In our asking for funds, The Kerr Foundation offered us a challenge, that if the Club would donate $10,000 within three years, they would donate $5,000. As a Club, we stepped up to the challenge, and have met and exceeded our goal! We have donated or pledged $12,332
Time and Labor Contributors
The following have come out and helped on one of the following projects.
Fence Builders
The following contributed their time in helping out at the CRO fencing workday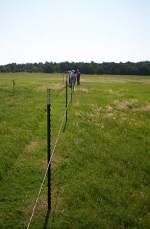 Christian Bruggeman
Jack Easterly
Dan Lessmann
Brad Ferguson
John Masterman
Mary Masterman
Justin McCrary
Ken Pryor
Travis Swaim
Jeff Thibodeau
Mike Thibodeau
Brian Wathen


Building Crew
The following contributed their time in helping out on one of the CRO building workdays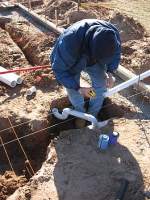 Darren Beatty
David Beatty
Larry Beatty
Christian Bruggeman
Mike Dennis
Brad Ferguson
John Hannah
David Huntz
Dan Lessmann
John Masterman
Patty Masterman
Boyd Poteet
Ken Pryor
Travis Swaim
Chris Taylor
Jeff Thibodeau
Mike Thibodeau
If you would be interested in making a donation to the Cheddar Ranch Observatory, please contact our Treasurer, Mike Madden, at Treasurer@OkcAstroClub.com



Member Astronomical League Southwest Region